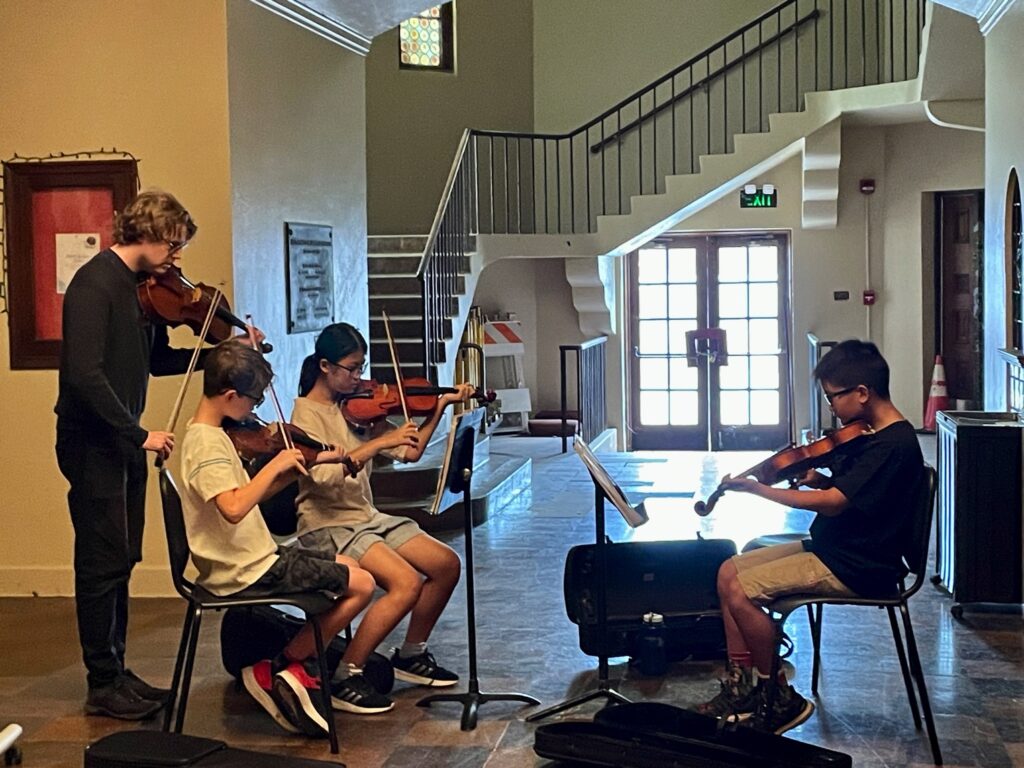 These photos are of our Beginning/Intermediate group during our first week with our string specialists.
---
ASHLEY DIGGS
Elementary Music/SPMS Orchestra
adiggs@spusd.net
Ashley Diggs was born in Los Angeles, CA and grew up in Henderson, NV. It was in Henderson where she found her passion for music. She returned to Los Angeles to attend the University of Southern California where she received her BA in Music as well as her Masters of Art in Teaching Music. She has been teaching in South Pasadena Unified since 2011. Mrs. Diggs teaches general music at all three elementary schools and Intermediate and Advanced Orchestra at the middle school level.